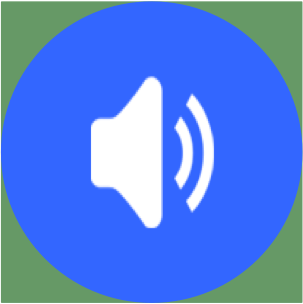 Like millions of other people, I became hooked on "Serial", the 12 episode podcast series that launched in late 2014 investigating the murder of a teenage girl in Baltimore in 1999 (that included phone conversations from prison with her personable ex-boyfriend who was convicted of the crime).
I don't listen to a lot of podcasts but this was different. It was chatty, used a lot of personal stories and was the perfect thing to listen to while driving, walking or cooking. And I couldn't wait for the next episode (nor could my 84-year-old mother or my 20-something daughters). Devoting over 10 hours to the program was not only easy but enjoyable. In the process we listeners also learned stuff – about the workings of the legal system, the nature of truth, the problems with first-hand accounts, the limitations of memory and much more.
It was like nothing I had ever experienced before and got me thinking about how we could use a similar strategy in healthcare.
In a fascinating piece in the NY Times entitled "Hearing is Believing", James Atlas says "the act of listening…invigorates the mind" and likens listening to a podcast to "watching a movie, listening to music and reading a book all at once." On his recommendation, I have been listening to "StartUp", a podcast series developed by Alex Blumberg (a former producer at This American Life, the NPR show that created "Serial"). "StartUp" chronicles the launch of his start-up podcast network, complete with his fund-raising blunders, discussions with his wife and more. In short, it is similarly chatty and compelling. While I am clearly not their target demographic (older by several decades), perhaps I find it compelling because of my own experience with start-ups or perhaps it is just the draw of the personal experiences.
So what does this have to do with healthcare?
I'm a big believer in sharing stories about health, whether they are patient and family narratives about their own healthcare journeys or stories about food that help us enjoy what we are eating. And I'm not the only one: a recent conference, hosted by the Business Innovation Factory with support from the Robert Wood Johnson Foundation, was devoted to the power of the narrative in healthcare. There is no question that patients are learning from each other's stories in online patient communities and in face-to-face support groups. And patients are using video increasingly – to demonstrate procedures (like putting in your own nasogastric tube) or to share their own healthcare experiences.
But there is not much use of audio storytelling in healthcare. While technology innovations like wearable sensors and genomic advances are changing the nature of healthcare as Dr. Eric Topol discusses in "The Creative Destruction of Medicine" and his new book, "The Patient Will See You Now",  perhaps we also need to innovate using some old-fashioned technology.
Health is life and is relevant to everyone. Personal stories help to make it more relatable. Perhaps we can leverage the power of audio, even serialized audio, to make health (and healthcare) more interesting to a broad audience.