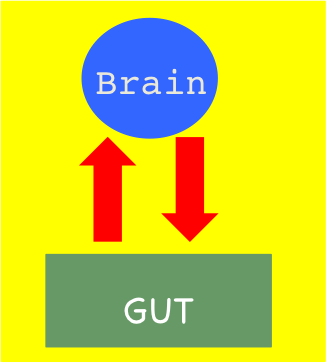 We don't normally think about the gut and the brain being connected. And yet many of us have gotten a stomach ache, nausea or diarrhea from stress or a feeling of "butterflies" from excitement. Or we may experience pleasure from certain foods or feel a need to eat when under stress.
The vagus nerve travels between the brain and other organs in the body and can transmit messages in both directions. The brain can send messages to the gut through chemicals (called neurotransmitters). The gut has its own nervous system (called the enteric nervous system or ENS) that controls digestion. But scientists now think that the ENS can also produce neurotransmitters to send to the brain.
The big question is whether the gut can actually cause symptoms and diseases of the nervous system.